If you're an inspiring entrepreneur. I'd say there is about an 99.9% chance that you probably know Gary Vee. His enormous presence and following on the social media platforms, including but not limited to: Instagram, Facebook, Snapchat and Linkedin, is something every influencer aspires to have. Luckily for us Gary gave us a new blueprint to start creating an engaging audience. It's known as the Gary Vee $1.80 Instagram strategy. We put this strategy to the test. Curious what kind of results we got? Read on!
What is Gary Vee's $1.80 Instagram Strategy?
As you can see in the video (It'll automatically play from 3:21, when Gary Starts explaining it) it's quite simple.
The $1.80 Instagram strategy can be broken down to these 3 simple steps:
Decide what niche you're in (for example: fitness/bodybuilding)
Pick the top 9 hashtags for that niche
Leave a comment on every top 9 posts of that relevant hashtag (a.k.a. leaving your $0.02) x 90 times = $1.80
Does This Strategy Actually Work? Let's find out!
They say that a word to the wise is sufficiënt. And if somebody as huge as Gary Vee gives you a clear and simple strategy to grow your audience, my man you better be doing that.

I had three members of my team (Curtis, Jennifer and Ezra) perform a small case study with the following prerequisites:
They all had to start a new account, starting with 0 followers
Everyone had their own niche with unique self created content.
They're comments had to actually be relevant to the context and be as valuable as possible.
(Not: wow, cool, nice pic, etc. Because Instagram see's this as spammy.)
Results After 7 Day's:
Curtis (niche: fitness/health quotes)
Followers: 51
Likes: 177
Comments: 76
Jennifer (niche: entrepreneurial quotes)
Followers: 91
Likes: 250
Comments: 39
Ezra (niche: cute animal pictures)
(Winner)
Followers: 255
Likes: 400
Comments: 160
Although the statistics might not impress many people, they actually are, because you have to think in engagement. There are tons of Instagram accounts out there with 200.000 followers, yet only 70-100 likes per post and 0 comments. Nowadays Instagram holds much more value to actual engagement rate, compared to blind followers/likes amount statistics. So the amount of people commenting and engaging is huge with this strategy. We would recommend any aspiring influencer to try this yourself.
90 Comments A Day?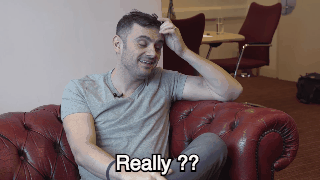 Gary Vee's $1.80 Instagram Strategy does aquire you to put in the work. Something not many of us are willing to put in.
Lucky for you one of our partners made a Free online webapp called DollarEighty you can Find Here.

This platform allows the $1.80 strategy to be much easier. Because it allows you to comment directly from behind your computer. This allows you to put your $0.02 out there faster and thus save enormous amounts of time. Another great thing about this platform is after filling in 10 hashtags in the system, it will automatically present you with 9 of the most popular engaging posts of that particular hashtag they recommend you comment on. This saves you time on research.
Click Here To Signup For DollarEighty 100% Free